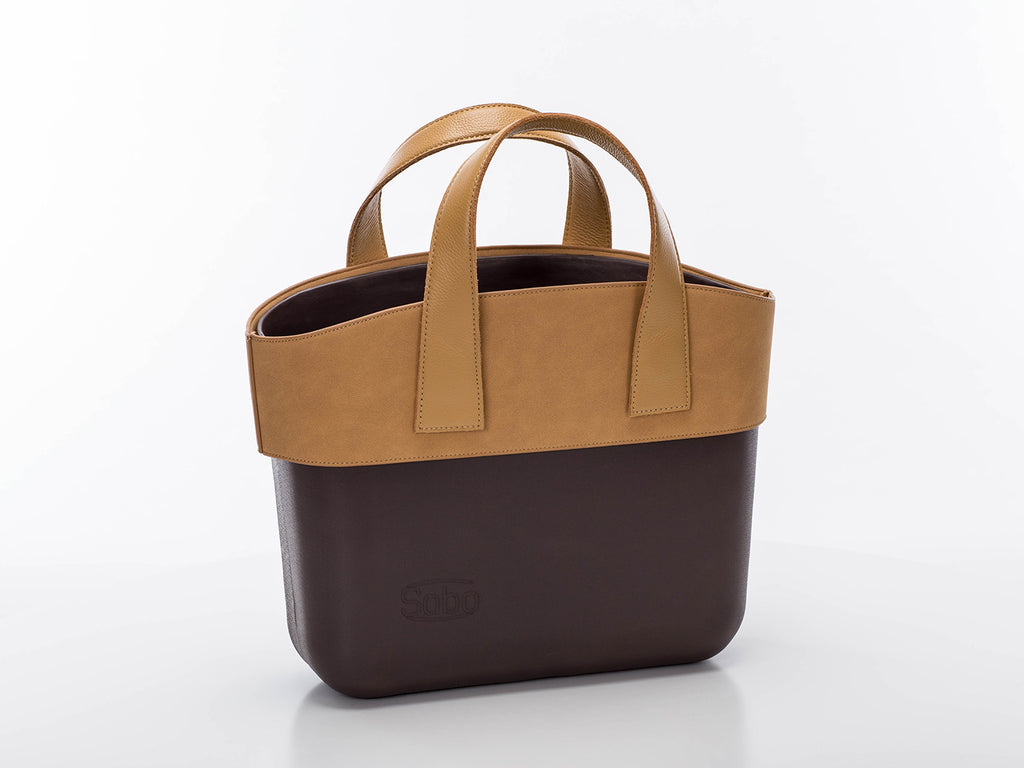 Details
The Golden Bag


Just like the leaves in the Autumn when they turn golden brown, this bag brings those colors to hand and reminds us all of how beautiful the fall really is.

Style: Tote
Body Color: Brown
Handles: Genuine Leather in Beige, 21" long
Trim: Alcantara in Caramel
Trim can be removed as per preference
The body is made of EVA foam rubber. Similar to yoga mats, it's a "soft-touch" colored material, which is flexible, resilient, waterproof and light weight. Very eco-friendly and easy to keep clean making for a very functional bag.


Measurements: 16" long, 12.5" tall, 5" wide