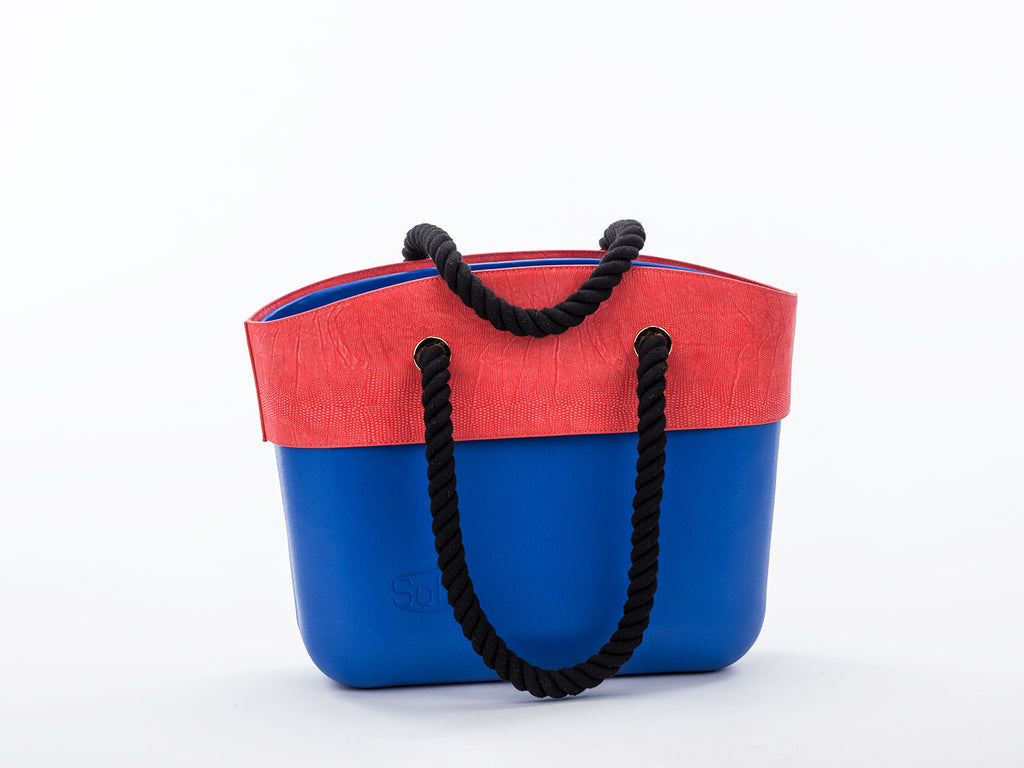 Details
The Malibu Bag


You're going to absolutely love this bag. Designed specifically for the summer and inspired by sport and street wear.
Handles are long enough to wear the bag over your shoulder for a comfortable hold. A must have for this season.
Alcantara trim with a beautiful wrinkled pattern.


Style: Tote
Body Color: Snorkel Blue
Handles: Rope in Black, 25.5" long
Trim: Alcantara in Fiesta with wrinkle texture
Trim can be removed as per preference


The body is made of EVA foam rubber. Similar to yoga mats, it's a "soft-touch" colored material, which is flexible, resilient, waterproof and light weight. Very eco-friendly and easy to keep clean making for a very functional bag.


Measurements: 16" long, 12.5" tall, 5" wide